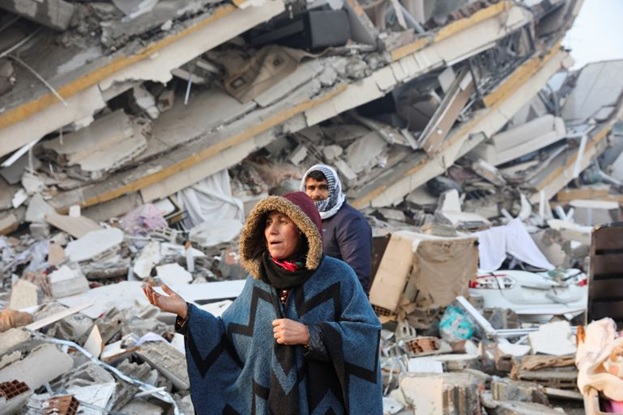 Introduction
Turkey's economic and political situations have been deteriorating progressively over the last decade. The macroeconomic indicators that started to decline in 2011 became more obvious in 2013. Turkey's government transformed into authoritarianism in 2016 and its economy faced a crisis in March 2018, before a full-blown depression occurred two years later when the pandemic hit.
The government adopted a variety of economic strategies throughout this tumultuous period, most of which were at odds with one another. Numerous shifts taken by the government had also been difficult for both businesses and investors.
Turkey's economic woe is not unanticipated. Two decades of steady economic development were followed by shakes and wobbles in recent years. Turkey also took on significant amounts of debt in foreign currencies to support growth. However, Turkey's economy is sensitive to exchange-rate shocks that have an exaggerated impact on the value of Turkish lira due to low currency reserves in comparison to debt. Simply put, Turkey lacked the financial means to efficiently and swiftly quell minor economic problems before they grew into more serious ones.
This essay explains Turkey's present economic downturn. It begins by outlining the present economic situation in Turkey and then looks at the effects of the massive earthquakes that wreaked havoc in the southeastern part of the country.
Turkey is currently bracing for a rising budget deficit, new inflationary pressures and a hit to its gross domestic product (GDP). The essay also focuses on Turkey's shift to Southeast Asia to counter economic and strategic challenges. The Association of Southeast Asian Nations (ASEAN) may be a fresh avenue for Turkey to diversify its economic relationships given the unpredictability of its relations with the European Union and the United States.
There is no possible long-term revival for the Turkish economy without a thorough reform of the system and its administrators. Moreover, important factors include societal acceptance, commercial backing and favorable international circumstances. The essay concludes with a review of Turkey's economic prognosis and proposed remedies for the current crisis.
Turkish Economy in the Present Context
Turkey's economy is currently in a dire state. According to the most recent figures, the nation is significantly indebted to foreign investors, totaling US$451 billion. The government also owes US$185.3 billion in short-term foreign debt.
Despite the devaluation of its currency, Turkey's current account deficit has persisted due to high cost of energy and commodity prices, exacerbated by Russia's invasion of Ukraine. This indicates that the higher cost of imported products is not enough to reduce demand and the cheaper cost of the Turkish labor has not sufficiently boosted the competitiveness of local industries.
Additional conditional liabilities associated with megaprojects, developed through public-private partnerships (PPPs), are thought to total about US$160 billion. After excluding the effects of swap agreements, the Central Bank of the Republic of Turkey's (CBRT) net official reserves decreased significantly from US$71.1 billion in 2011 to US$52.3 billion in 2022. In order to safeguard and guarantee holders of Turkish lira against foreign currency (FX) risk, the Ministry of Treasury and Finance and the CBRT have also put in place a pricey mechanism. The value of FX-protected deposits was about US$75.34 billion as of the end of September 2022.
While Turkey's population is expected to expand at a pace of 1-1.5%, its potential GDP growth rate is roughly 3-3.5%. The long-term growth potential of the nation is constrained by bad infrastructure investment choices, a subpar educational system, inefficient use of public funds and state bank credits, and low confidence in the future. Inflation rate in Turkey is at 83.45%, which is the highest level in 24 years and it might reach triple digits if there is a further currency shock. The unemployment rate is 10%, but when discouraged employees are taken into account, it approaches 20%. The monthly minimum wage is about US$300, which is what two-thirds of workers make. The young population, especially the most educated, are pressured to emigrate due to widespread poverty and limited opportunities. All in all, Turkey faces a magnitude of challenges to achieve sustained growth and prosperity. Society is losing faith in the future and this has sparked a wave of young people eager to emigrate to wealthy nations.
The Earthquake and Economic Woes
The infamous 6 February 2023 earthquake occurred before the scheduled on 14 May 2023 and mounted pressure on President Recep Tayyip Erdoğan, who is facing the most challenging re-election campaign of his two-decade leadership. Erdoğan had intended to provide some economic respite to an electorate frustrated by increasing costs before the key elections, but annual inflation is already running at close to 83.45%. In order to address the requirements of 13.5 million impacted individuals — 15.7% of Turkey's population — and repair extensive damage across 10 provinces, the catastrophe response now needs a major increase in public funding. The government's anticipated budget deficit of 3.5% of GDP in 2023 is therefore expected to rise to as much as 5% of GDP, endangering Turkey's current account deficit and other economic weaknesses.
The growing budget deficit, new inflationary pressures and a hit to its GDP are looming over Turkey's horizon. Although the administration expects economic growth of 5.3% on average between 2023 and 2025, many analysts previously predicted that the economy would only grow by approximately 3% at most as a result of current insecurities and anticipated post-election austerity measures.
The economic effects of the earthquakes are now expected to cause that rate to decrease a little bit more. A reasonable estimate places the price of demolished flats alone at US$6.3 billion, assuming that the buildings that fell held roughly 6,000 units, each of which was worth an average 2 million (US$105,000). The amount would increase to US$10 billion when taking into account damaged structures that are no longer functional.
Turkey's total GDP is predicted to be impacted by the impending economic downturn in the 10 afflicted provinces. The calamity poses a threat to the region's agricultural production, which makes up 15% of the nation's total. Turkish food inflation, which was 71% in January 2023, might be fueled by a fall in agricultural supply. Due to the interruptions in business and industrial activities, the Ministry of Treasury and Finance would receive less tax income. All tax obligations in the area have already been postponed by the government until the end of July 2023. According to official figures, the 10 impacted provinces generated 7.5% of 2.3 trillion (US$122.1 billion) in tax receipts last year. In a similar vein, delays in loan repayments in these provinces might put banks under pressure.
Turkey' Turn to Southeast Asia: Implications for Economic Revival
As part of the country's Asia Anew Initiative, Turkey is committed to expanding ties with ASEAN Member States (AMS). The strategy was announced in 2019 and is meant to diversify connections with Asian countries in education, military, trade, technology, culture and political discussion, though Turkey has yet to take any significant measures under the program.
With the Turkish lira losing its value against the dollar, Turkey's economic situation is dire and the government is reaching out to Southeast Asia, though historically Turkey has had minimal engagement with the region. Turkey has expanded its presence in the region by establishing embassies in Brunei, Cambodia, Laos and Myanmar from 2015 onwards, while ASEAN accorded Turkey Sectoral Dialogue Partner status in 2017.
Turkey's relations with AMS still have space to grow. No AMS is now among Turkey's top 15 commercial partners, although Turkey does have free trade agreements with Malaysia and Singapore, which went into effect in 2015 and 2017 respectively. Turkey and Thailand are negotiating a free trade pact that could increase bilateral commerce by up to 40%. Currently, Thai exports to Turkey account for the vast bulk of the bilateral commerce, which is valued at US$1.6 billion annually. In late 2010, Turkey and Indonesia agreed to work together to enhance trade from US$1.5 billion annually to US$10 billion, and the two are now in negotiations for a free trade agreement called the Turkey-Indonesia Comprehensive Economic Partnership Agreement.
Turkey and Malaysia
Turkey has a unique tie with Malaysia, a Southeast Asian nation with a long history and vibrant culture. Ever since diplomatic ties between Malaysia and Turkey were established in 1964, the two countries have been close allies and brothers. One of the first countries to help Turkey in the search and rescue (SAR) of earthquake victims was Malaysia, through the Special Malaysia Disaster Assistance and Rescue Team (SMART), which was able to mobilize effectively within 24 hours.
Malaysia has been in the forefront of relief and rescue efforts to identify earthquake victims as a sign of solidarity with those impacted by the tragedy. According to Prime Minister Datuk Seri Anwar Ibrahim, apart from the 2004 Indian Ocean earthquake and tsunami, the Turkish-Syrian earthquake is the biggest calamity in recorded history. It is one of the reasons why Malaysia is paying special attention to the Turkey-Syria earthquake.
Anwar's recent visit to Turkey, which was arranged at the request of Erdoğan, shows not only the former's sincere support and encouragement for the Malaysian rescue teams working on the disaster sites but also his solidarity with the victims.
While Anwar's rate of travel is related to the easing of Covid-19 travel restrictions and a general reopening of the area, his diplomatic engagement with nations like Turkey demonstrates his determination to make the most of the period of time while he is still relatively politically secure. Anwar would fill the critical leadership void in after years of political crisis if he can keep the window open by maintaining public approval and, more importantly, the support of his coalition partners. Such overseas trips, intended to attract foreign commercial interest to Malaysia would be key to achieving public approval and gaining the support of his coalition partners. This could, thus, allow Kuala Lumpur to stop underperforming and even exceed expectations.
Cooperation in disaster response and management may also likely open doors for more economic cooperation. Malaysia is now being sought after by Turkey as a potential commercial partner in the ASEAN region. In an effort to strengthen their economic ties across a range of industries, Malaysia and Turkey aim to trade RM20.87 billion annually by 2025.
Year 2023: Turkey's Year of Transition?
The year 2022 was not good for Turkish economy. The country's typical gross energy imports increased from US$3-4 billion per month to US$7-8 billion during the dramatic surge in global energy costs last spring as a result of Russia's invasion of Ukraine. Last year's rebound in tourism and an increase in energy imports have not made up for it and the current account deficit – the gap between imports and exports of all kinds of goods and services – keeps growing. Turkey is approaching a presidential election soon; thus, this year will be a crucial turning point for the country. Whether incumbent Erdoğan retains his position or not, the outcome of that election will have a significant impact on Turkey's populace, economy, currency and democracy.
Erdoğan's response to the tragedy, as well as any demands for answers as to why so many structures were not adequately built to resist such shocks, will now be crucial to his political future. There could be a backlash if the rescue operation is deemed to be conducted improperly. The buildings themselves, and which ones have collapsed, are of course another problem. There may be severe repercussions for if these were constructed in accordance with the new norms but without government oversight. In an effort to address the country's rising cost of living, Erdoğan called for an early election in May. According to a number of commentators, the action demonstrates Erdoğan's desire to win a second term in office before his contentious economic policies backfire.
The Future of Justice and Development Party (AKP)
Erdoğan has undoubtedly been affected by the enormity of the catastrophe. It took him some time to make an appearance in public and he has spent a lot of time defending the state and his government in his speeches and visits across the affected areas. Naturally, he began searching for "the guilty," or poor construction workers and looters he could blame and shift responsibility to. It is challenging to think that the area would be able to recover enough to hold elections. It is difficult since many residents are expected to scatter around Turkey in search of refuge with family and friends, in addition to the damage of property and deaths.
His AKP failed to get a majority of votes in Hatay at the 2018 parliamentary elections out of the four affected provinces (Adiyaman, Gaziantep, Hatay and Kahramanmaraş), though it remained the leading party. In the upcoming election, he would likely be losing these votes.
Political aftershocks from this earthquake will undoubtedly continue. Erdoğan was already in the midst of his most difficult reelection campaign prior to the earthquake, despite the country's numerous economic problems. However, he gave the impression that he was holding his ground by manipulating the legal system and removing rivals, politicians, and parties. The earthquake will undoubtedly and radically change voters' projections, and despite Erdoğan's political abilities, a wave of unrest is on the horizon.
The fact that Erdoğan has made it obvious he has no desire to cede authority and would do whatever it takes to maintain it suggests that his actions may not always be consistent with the democratic process. This year's election will be a turning point for Turkey as it approaches the 100th anniversary of its republic. A further descent into authoritarianism and cronyism under Erdoğan's administration would likely result from another five years in office. If there is a final departure before the bridge to save Turkish democracy will be determined by this election.
Turkey must be positioned within the framework of the world economy. The construction industry has been at the heart of Turkey's economic expansion, which has received plaudits from several international organizations. The situation in Turkey is a specific illustration of what occurs when neoliberalism and the collapse of democracy coexist.
The opposition, a six-party alliance, still has not chosen a candidate for president and has its own challenges. If they prevail, it would be challenging for them to rule since Erdoğan supporters may still readily occupy public institutions. Or they could take over government agencies that have been completely gutted and are no longer operational. However, that this is more about taking one step to make things better and less about things getting perfect.
After a string of corruption scandals, economic problems, and a deadly earthquake, Erdoğan's administration entered power 20 years ago with the promise of cleaning up Turkey. It appears Turkey has come full circle and, in some respects, gone backwards in terms of democracy, which, in my opinion, is a really tragic picture.
Addressing the Crisis
Maintaining financial stability and keeping inflation under control should be the first priority for whoever is in charge of the government. It will be difficult to generate robust development and enhance economic well-being without resolving these two problems. It is also essential to adopt accommodative fiscal policy since small firms and widespread poverty both pose serious financial challenges.
Achieving this equilibrium will be a very difficult undertaking for an economy like Turkey that is highly indebted in hard currency. Reaching medium-term development goals means tackling problems outside of the economy, such as foreign policy and education. Due to Erdoğan's reluctance and the United States' veto as part of the restrictions imposed under the Countering America's Adversaries Through Sanctions Act (CAATSA), the Erdoğan administration does not have access to funds from the International Monetary Fund (IMF).
In order to be convinced that a new, more stable period is beginning, international investors and markets will be watching not just the next general elections but also the municipal elections in March 2024.
Short-term policy normalization and confidence-building will be relatively simple tasks if the opposition parties prevail in the 2023 elections because they already have an agreement on this. These immediate goals will be easily attained by their collaboration. Their performance in the local elections of 2024 will be a crucial test of their cohesiveness and continuity of policy as their inter-party harmony is still in doubt. The opposition will be given a startlingly high foreign debt as well as a state budget that is incredibly weak financially, making it harder for them to meet their medium-term goals.
Additionally, the society will have high expectations on a number of fronts after years of economic misery, which will be hard to meet all at once. The opposition parties' economic platforms do not diverge significantly in the medium term, but their stances on welfare and lending by state banks might spark a heated discussion. If Erdoğan is re-elected to power, the government may impose stricter capital controls on foreign currency deposit accounts or attempt to forge new financial relationships by making concessions on foreign policy. As the government would not have enough space to conduct structural reforms, it will probably try to treat the problem's symptoms by severely constraining free markets. In order to keep the economy humming, cheap labour and loans will be employed as the primary instruments and public pressure will probably be increased to get individuals to comply.
Whoever wins the 2023 election, whether it is the current administration or the opposition alliance, will have to battle for a better economy in the face of difficult global financial conditions. In terms of developing markets, Turkey is slipping to the bottom and approaching the group of nations, which also includes Pakistan, Tunisia and Egypt, where international lenders have serious doubts about their capacity to make timely loan repayments. Thus, achieving medium-term goals will require more than just the proper policies and strong public support.
Conclusion
Since the latter half of 2021, Turkey has experienced a more serious economic slump following the reduction of interest rates by Central Bank and rising inflation. By the end of that year, a significant economic downturn started, with living standards being negatively impacted by extraordinarily high inflation rates and support for the president's AKP, which has championed economically questionable policies. Turkish poll-of-polls data from May 2022 showed that the AKP's support had fallen below 30%. In order to gain popular support ahead of the elections that will take place by June 2023, Erdoğan, who personally opposes hiking interest rates to combat inflation, may try to raise Turkey's reputation abroad and pursue foreign business prospects.
Early 2023 saw signs of improvement for Turkey's struggling economy after a challenging year. However, two massive earthquakes with magnitudes of 7.8 and 7.5 struck Turkey and neighboring Syria on 6 February 2023, killing over 45,000 individuals (at the time of writing), injuring and displacing thousand others. Thousands of structures were damaged and the overall economic loss is estimated to be in the tens of billions of dollars. Uncertainty surrounds the overall cost of the damage brought on the earthquakes, but experts agree that it will not be less than US$10 billion and may even reach US$84 billion, or 10% of GDP.
Turkey has pursued monetary easing, using both conventional and unconventional methods to reduce the lira's devaluation, which has raised the financial burden of businesses with foreign-currency debt. This is in contrast to other nations that have tightened their monetary policies in response to the post-pandemic and surge in global commodity prices, induced by the war in Ukraine.
Nevertheless, despite the fact that this unconventional approach has helped Turkey's economy grow at a time when the majority of nations are experiencing a recession, it has also increased the nation's vulnerability to a financial crisis, with market-based indicators of default risk tangibly rising over the past year. After the election next year, the Turkish government could adopt more traditional and conservative economic policies. However, because the nation's long-term economic condition will continue to improve, the risk of a recession will persist. Turkey's economy is probably going to expand slowly or stall. The administration needs financial support from foreign development banks, but their contribution will be modest and given in installments because of how poorly the government is getting along with the West. Regardless of how the next elections end out, Turkey's economy has several obstacles and the path ahead is certain to be difficult.