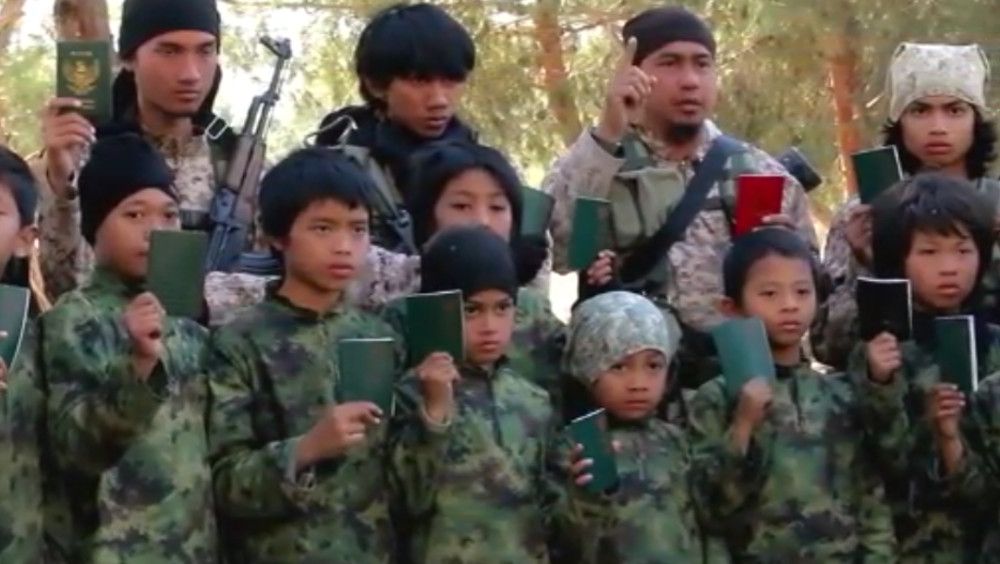 Abstract
Indonesian children face an increased risk of online radicalization during COVID-19. This commentary discusses the challenges to prevent such radicalization while proposing how the involvements of social influencers may be a step forward.
Introduction
The involvement of children in terrorism is no longer a foreign concept. However, the COVID-19 pandemic has brought unique challenges vis-à-vis the potential for their online radicalization. Throughout the pandemic, many including educational institutions have heavily relied on technology to maintain a sense of normalcy. Extra care and vigilance are required particularly for children as they no longer benefit from the amount and type of supervision that comes with conventional classes.
This is due to three factors: 1) Children are susceptible to radicalization as they are highly impressionable; 2) Children are strategic tools for terrorist groups as they go against social norms and, thus, become more newsworthy; and 3) early intervention at their formative years maximizes the chances of successful rehabilitation.
Alarmingly, COVID-19 could worsen this issue as Indonesian children were already at risk of being exposed to extremist contents online prior to the pandemic. And this risk substantially increases when the child's parent(s) become involved in terrorism. Based on personal interviews of such families in Jakarta prior to the pandemic, parents admitted exposing their children to violent propaganda videos online to cultivate their children's yearning for "jihad." Moreover, these videos become effective visual evidence to reinforce the ideologies espoused by their parents.
Challenges of Online Radicalization of Children in Indonesia during COVID-19
The pandemic presents several new challenges to the radicalization of children. The first is that children may spend more time with their families as part of lockdown measures. This becomes problematic for families whose parents subscribe to violent ideologies. The intensity of passing down their ideologies to their children will substantially increase. Unfortunately, such means of radicalization is difficult as it could compromise personal privacy. It is noteworthy that such radicalization have led to physical actions in Indonesia where entire families including their underaged children were involved in suicide bombings.
Secondly, parents may become distant from their families including their children as they reel from increased stress during this pandemic. In June 2020, 6.4 million Indonesians have lost their jobs due to the impact of the pandemic. This is concerning as children will be left unattended for extended periods. Additionally, as physical interactions among peers are limited, children become heavily reliant on the internet. Prolonged, unsupervised internet usage may expose the child to adult contents including emotionally-charged terrorist recruitment videos and extremist discussion forums.
Not surprisingly, extremists have started to exploit popular online communication platforms such as Zoom and Google Meet. These encrypted platforms allow them to customize their discussions to their needs; either discussions that are open for all or restricted to the invited few. Such platforms may thus become a surrogate parent for children seeking attention and care during this troubled time.
Third, efforts to prevent online radicalization may get compromised as the Indonesian government are focused on mitigating the spread of COVID-19. Such shift in attention has enabled intolerant or radical group to ramp up their anti-government influence. In August 2020, the Indonesian Ministry of Communication and Information Technology uncovered 1,928 online hoaxes related to COVID-19. These hoaxes range from perpetuating the conspiracy that COVID-19 is a hoax to highlighting the government's failure to effectively respond to the pandemic.
Such hoaxes become attractive fodder for the disillusioned seeking an outlet for their current predicament. Not only has COVID-19 increased unemployment rate, but also resulted in restrictions on entry of places of worships; removing a source of solace for many. Children will face a tougher time than adults as they try to make sense of this new normal. Unfortunately, disillusioned parents may either propagate hatred for the government to their children or leave them to make sense of their bleak situation on their own. Both are unfavourable for children as the former encourages societal disengagement while the latter presents a cognitive opening for radicalization. Societal disengagement has also been found to be a factor for radicalization to occur.
Preventing Radicalization during COVID-19 is More Important than Before
The restrictions on direct social interactions and the heavy reliance on the internet during COVID-19 makes it more challenging to prevent online radicalization of children. Children are now at a higher risk of self-radicalization. We may, thus, encounter a repeat with that experienced with the radicalization of Indonesian women. As with women, Indonesian authorities may face difficulties in monitoring children who are self-radicalized and are not part of terrorist groups that are monitored. It is also worth emphasizing that in this digital era, wars are no longer fought solely on land but also in cyberspace. As seen with the recent radicalization of Indonesian domestic helpers working overseas, terror groups continue to employ the internet to wage their war of influence.
Aiding these movements are the vast number of internet users. In May 2020, 62.6% of the Indonesians were reported as internet users. Regardless that this figure is an estimate on a particular point in time, it presents three potential issues: 1) This population would likely include children who are now more reliant on the internet; 2) Although most Indonesians can access the internet, bestowing them with Internet safety principles is still a work-in-progress; and 3) The Indonesian authorities would have to invest in large resources to uncover and monitor online activities of extremist groups. This is, however, not impossible considering how the Indonesian National Police mandated the launch of "cyber patrols" and "counter-narratives" on social media in response to rising tensions against the newly enacted Omnibus Law. Additionally, official government procurement documents revealed a total spending of IDR 90 billion (US$ 6 million) to "influencers" or "key opinion leaders" in the last three years.
Such tactics should similarly be employed to counter extremist propaganda as they imbibe the contemporary principles behind the spread of digital information. Not only does it acknowledge a shift in the balance of influence from broadcasters to individuals, "co-opting" social influencers increases the chances of spreading influence to the many diverse online social clusters. Additionally, such influencers would possess the necessary skills and knowledge to create and package relevant information that is appealing to the masses. These are particularly important when previous counternarrative strategies may lack these characteristics. Therefore, getting social influencers on board will complement current strategies of reducing the digital space extremist groups can operate in.
Such preventive strategies are now more important in Indonesia for two additional reasons. Despite this pandemic, Indonesia is set on conducting regional elections. In such states of political flux, mitigating misinformation will be confounded by smear campaigns that will be rife as politicians attempt to gain an advantage over their competitors. There is, thus, a higher risk of children being exposed to misinformation via their parents. Secondly, deradicalization of individuals including children is extremely challenging. Such programmes are time-consuming, costly and is not guaranteed. It is not uncommon to find former terrorist in Indonesia who have yet to recognize Indonesia as a state even after their release from prison. Moreover, during COVID-19, deradicalization programmes in Indonesian prisons are affected as authorities attempt to prevent its spread amongst inmates.
Collectively, they emphasize the need for political will to ensure that new and relevant counternarrative strategies are adopted by the Indonesian government. They also emphasize how it is now timely to include media-savvy individuals with vast outreach in such efforts.