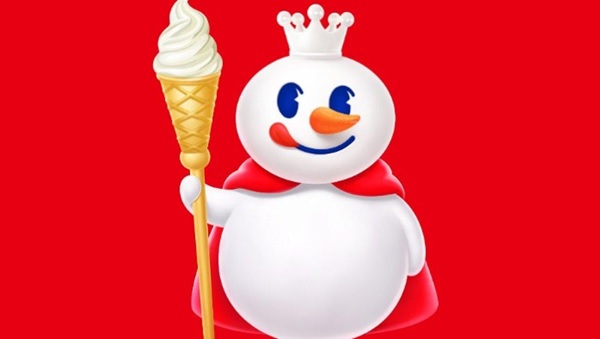 Introduction
At the time when China was first accused of exporting the virulent Covid-19 in 2020, China's popular ice cream and tea chain Mixue also opened its first outlet in Bandung, Indonesia. It was first franchised to PT. Zisheng Pacific Trading and by the end of last year, 300 more Mixue outlets had opened. Notably, Mixue has recently established its branches in Malaysia as well.
The positive reviews Mixue has received in Indonesia have spurred youths to create memes and videos about its rapid expansion. While creating comic relief, it is also worth a closer analysis, as it indicates heightened local taste for Chinese product and China's effective soft power.
A Lucrative Business
Mixue's business strategy is undeniably behind its popularity. The company conducts effective promotion in social media that are popular among the youths: Instagram and TikTok. For example, Mixue's account would repost consumers' recent purchases of Mixue's products. Reviews and postings by minor celebrities have also elevated the popularity of its menu. Mixue's direct interaction with consumers' accounts led to a creation of a Mixue fan page on Instagram that further solidifies consumer loyalty.
Mixue's cheap price and low operational fee are the main attractions to consumers and business owners respectively. Mixue's selling price for its products is highly competitive, starting at Rp8,000 for an ice cream and Rp10,000 for its tea beverages. This pricing strategy appeals strongly to Indonesia's middle-class market, which is dominated by youths.
For business owners, it is budget-friendly to obtain Mixue's license. Potential licensees only need to spend around Rp300 million after a discount given by PT. Zisheng Pacific Trading. Furthermore, the Indonesian company also provides a plethora of assistance to new licensees, including space setting, recipes for the menu, staff uniform, banners, social media promotion, raw materials and equipment. Meanwhile, owners can expect an income of Rp300 million per month from sales, making this deal highly lucrative.
Licensees also benefit from Mixue's own supply chain ecosystem that is centralized in China. Henan Daka Food Co. and Shangdao Intelligent Supply Chain Co., Ltd. respectively are Mixue's collaborators for product development and storage as well as logistics. This centralized ecosystem is a huge benefit to Mixue as China's local supply chain is relatively stable compared to the rest of the world, owing to the public-private collaboration on land management, agrotechnology and financial support. This stable supply chain is a boon for Indonesia's market as it renders Mixue's product price impervious to fluctuation.
Mixue's business model might be reminiscent of popular coffee chain Kopi Kenangan, which has obtained the "unicorn" status in Indonesia. This chain is even bigger, with almost thrice the number of Mixue's outlets and more presence in Sumatera and Sulawesi. Compared to this, Mixue's outlets are concentrated mainly in Java's urban centers, such as Jakarta and Bandung.
The difference is that Kopi Kenangan does not franchise its business to external investors, as all outlets are owned and operated by its parent company. This contrasts Mixue's model which opens the opportunity to anyone.
This is where Mixue's uniqueness compounds. Its model demonstrates a more egalitarian orientation, allowing local investors to engage in its business while deriving the benefits of stable supplies from China. Furthermore, business owners can directly interact with its arm in Indonesia, PT. Zisheng Pacific Trading, without the inconvenience of relying on a middleman. This model, thus, appreciates and empowers local entrepreneurs while bestowing the advantage of China's supply chain on them. A double benefit for business owners.
Chinese Soft Power?
Mixue's popularity in Indonesia cannot be extricated from the larger phenomenon of China's huge economic interest in Indonesia. China remains as Indonesia's largest trading partner for nine years in a row, with the trade value in 2021 stood at US$124.3 billion. The Middle Kingdom is also among Indonesia's top five sources of foreign direct investment (FDI) – in 2021, its total stock of FDI reached US$20.08 billion. Surely, the proliferation of Mixue outlets moves in the same direction as China's heavy investment in the Indonesian market with socio-economic implications that might follow.
Mixue's popularity could be viewed from the lens of China's soft power. The craze over Chinese sugary beverages could temper some of the negative perception towards China and ethnic Chinese in Indonesia, which seems to be building up in the last few years. Conversely, there were calls to boycott Mixue with a small-scale demonstration staged in Jakarta in January 2023 due to the lack of halal certification. This is interesting considering that foreign establishments such as Breadtalk (Singapore) have not received such reactions despite the expiration of its halal certificate years ago.
In 2022, it was also reported that 25.4% of Indonesian respondents viewed China's rise as having negative impact on Indonesia. Similarly, 65.9% of Indonesian respondents expressed concerns over China's growing economic influence in Indonesia in 2021. Such downward trend is likely exacerbated by occasional negative incidents, such as the recent riot between Chinese and Indonesian workers of PT. GNI in Morowali, Central Sulawesi.
Interestingly, this negative perception towards China does not necessarily impact Indonesians' financial decision. Chinese smartphones Oppo and Vivo topped the Indonesian market share in the past four years, beating Samsung and Apple. It was also reported that Chinese smartphone brands always made it to the top five in the past years.
When viewed as individual companies, they may seem insignificant at changing any negative perception towards China. However, the increasing ubiquity of Chinese products in the daily lives of Indonesians could help improve China's image. Additionally, while such studies have yet to be conducted in Indonesia, studies have suggested that knowledge of the country of origin of a brand can enhance the image of the country in which the brand originated.
Potential Socio-Economic Issues
However, Mixue's culinary diplomacy could face obstacles as Indonesia is on a campaign to curb the domestic consumption of sugar in a bid to address the proliferation of diabetes. In Southeast Asia, Indonesia ranks third in terms of per capita consumption of sugar sweetened beverages (SSB), at 20.23 litre per person. This high consumption rate is primarily due to the cheap cost and accessibility of SSB.
In 2022, the Ministry of Health stated that 19.5 million of Indonesians suffered from diabetes, while 219 million others were at risk of developing this condition. Notably, Indonesia's population is around 270 million. The total economic cost for diabetes treatment in 2016 alone was Rp7.7 trillion and this figure is expected to go up as more Indonesians develop the condition in each succeeding year.
This is part and parcel of an ongoing discourse in Indonesia regarding the prospective introduction of an excise tax on SSB. The government has acknowledged the negative effects of overconsumption of SSB, especially in its contribution to obesity and diabetes. Such excise tax would certainly impact the industry across the board and the ball will be in the court of private companies like Mixue to balance the dual interest of maximizing profit and being sustainably responsible.
Here, it is worth looking into whether increasing critical views towards sugary beverages in Indonesia would stop at the producing company (i.e, Mixue) or extend all the way to China. In comparison, Indonesians often associate McDonald's and Starbucks with the Western interests, whether rightfully or wrongfully. Despite its popularity, for example, McDonald's in Indonesia has often been targeted by angry demonstrators who object to capitalist ethics. Sarinah's Starbucks was also a bombing target in a 2016 terrorist incident because of its perceived association with the Western interest.
Conclusion
While there is an ongoing negative perception towards China among Indonesians, perhaps Mixue's sugary products are a cog in China's remedy to the problem. The potential of Mixue, a private sector company, to emerge as tool to promote China's positive image abroad should be taken into account by the epistemic community, analysts and policy makers in Indonesia alike. The same applies to other popular Chinese products in Indonesia, such as Oppo, Vivo or even Miniso. After all, soft power is not the exclusive dominion of the state, as other actors could wield this tool to affect a perception shift on the target as well.
It should be remembered that China puts a big bet on its soft power and has utilized both traditional (e.g. Confucius Institutes as well as educational exchange) and non-traditional tools of soft power (e.g. literature, art, film, music, scholars, sports figures and even pandas) to advance its agenda.
Nevertheless, leveraging on such soft power approaches requires fine balancing due to its potential of being a double-edged sword. Negative associations with such soft power tools may lead to a backlash against China. It does seem like a murky water to navigate, but China is unlikely to be hesitant to rise up to the challenge.