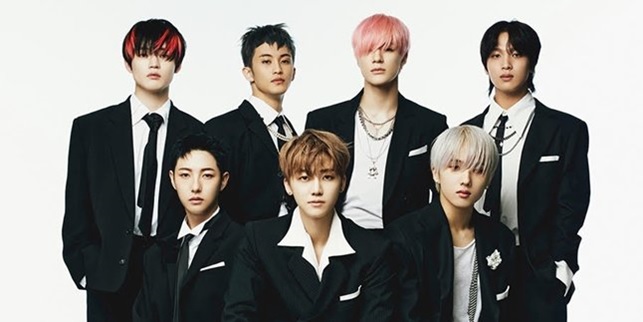 Introduction
South Korea has experienced significant economic growth over the past few decades, emerging as a global economic powerhouse. However, in recent years, the country has faced the challenge of stagflation—a combination of stagnant economic growth and high inflation.
To overcome this economic dilemma, South Korea has recognized the potential of creative economy as a key driver of innovation, job creation and sustainable growth. This essay will delve into the role of the creative economy in alleviating South Korea's stagflation, examining its impact on various sectors and its potential for fostering economic resilience and inclusivity.
Creative Economy
Creative economy encompasses a wide range of activities that involve the generation or exploitation of knowledge and creativity, leading to economic value and job creation. It includes sectors such as design, media, arts, culture, and technology. Creative economy is characterized by its ability to foster innovation, nurture entrepreneurship and promote cultural diversity.
South Korea's innovation in terms of creative economy is not only limited to its pop culture industry, but also other sectors, such as technology and science. We can see the cutting-edge design of every Samsung mobile phones that are highly competitive in various market of the globe. Samsung Galaxy Flip, Note, Fold, and other flagship products frequently top the market.
Furthermore, other cultural products infused with innovation include webtoons by Naver/Line, an online manhwa (manga-like publication) that now become inspiration of several hits South Korean drama. This means South Korea has incorporated its huge pop culture icons into other sectors that and this amplifies its creative innovation to the next level.
Promoting Growth
Leveraging on innovation and technological advancement could be an option to promote growth in South Korea's stagnating economy. With the promotion of collaboration between creative industries and traditional sectors like manufacturing and services, the country can stimulate economic growth through the introduction of novel products, services and business models. It is worth noting that there is ample opportunity for South Korea's creative economy to further expand, offering a promising avenue to mitigate the impacts of stagflation.
For example, initiatives like the Creative Economy Promotion Act have facilitated partnerships between startups, corporations and the government to create innovative solutions to societal challenges. The integration of creative thinking and technology can also enhance productivity and competitiveness.
South Korea's leadership in the technology sector, particularly in areas like semiconductors and telecommunications, can be further strengthened by infusing creative elements into these industries. By incorporating design, user experience and storytelling into technological advancements, South Korea can create products and services that resonate with global consumers, thereby boosting exports and reducing the impact of stagflation.
Another significant role of the creative economy in alleviating stagflation is job creation. The creative industries have the potential to generate employment opportunities, particularly for young people and those with creative skills. By investing in creative education and training programs, South Korea can develop a skilled workforce that is adaptable to changing market demands.
This not only addresses the issue of high youth unemployment but also enhances the country's economic resilience. Creative industries are often more resilient to economic downturns as they offer diverse job opportunities across various sectors. In times of crisis, such as the Covid-19 pandemic, creative economy can provide a buffer against stagflation by fostering job creation and income generation.
Cultural Diplomacy and Soft Power
The creative economy also plays a pivotal role in enhancing South Korea's cultural diplomacy and soft power. South Korean popular culture – including K-pop music, television dramas and films – has gained immense global popularity, contributing to the country's image and influence worldwide. By capitalizing on the global demand for Korean entertainment and cultural products, South Korea can expand its export markets and reduce its reliance on traditional industries, thereby alleviating the impact of stagflation.
Moreover, South Korea also could expand its network or popular culture into the non-traditional market of them. Southeast Asia, North America and Europe could be the traditional market and still be emphasized for growth, but exporting its K-pop products to less traditional markets such as the Middle East and Africa region could be additional income that generate more growth.
Moreover, the cultural exchange facilitated by the creative economy can strengthen diplomatic relations and promote cross-cultural understanding. Collaborative projects between South Korea and other countries, such as joint film productions or cultural festivals, foster people-to-people connections and create economic opportunities.
Cultural exchanges can diversify South Korea's export base, reduce trade imbalances and enhance its global presence. For example, Bebas is a film that was jointly produced by Indonesian and South Korean filmmakers. Members of boyband groups EXO and BTS have also been hired for commercial brands ambassadors in Indonesia. Moreover, Indonesian diva Rossa has collaborated with SM Entertainment in making contents.
What Southeast Asian Countries Could Consider
South Korea's creative economy can potentially contribute to Southeast Asia's economic growth in several ways.
Knowledge and Technology Transfer
South Korea has a strong base in technology and innovation, particularly in areas like information technology, electronics and manufacturing. Through collaboration and knowledge sharing, South Korea can help Southeast Asian countries enhance their technological capabilities and promote innovation-driven industries. This transfer of knowledge and technology can lead to the development of new industries, job creation and increased productivity.
For example, investment by South Korean companies in Southeast Asian countries could generate ripple effect of growth, such as Hyundai investment in Indonesia that produce Indonesian-based design of Creta and Stargazer vehicles.
Entrepreneurship and Start-up Ecosystem
South Korea's focus on fostering entrepreneurship and supporting start-ups has been instrumental in its creative economy initiative. Southeast Asian countries can benefit from South Korea's experience in building vibrant start-up ecosystems, including the establishment of incubators, accelerators and networks for venture capital. This support can encourage local entrepreneurs and innovators, spurring the growth of creative and knowledge-based industries. Examples include Indonesia's Sinar Mas Land that collaborated with South Korean start-ups.
Cultural and Creative Industries
South Korea's cultural and creative industries – such as K-pop, K-drama and gaming – have gained global popularity and generated substantial economic value. Southeast Asian countries have their own rich cultural heritage and creative potential. South Korea's experience in promoting and exporting its cultural products can provide valuable insights and partnerships for Southeast Asian countries to develop and market their own cultural industries, such as a content showcasing Indonesian' Komodo Island in South Korean-made online game, Ragnarok. South Korean makers knew these potentials deeply, thus incorporated various elements to elevate the marketing of the game. This model could emphasize creative economy in different ways than before and could be an alternative option for Southeast Asian producers.
Collaboration and Investment
South Korea's management for creative economy emphasizes collaboration between different stakeholders, including the government, private sector, academia and civil society. South Korea can foster partnerships with Southeast Asian countries, facilitating investments, joint research and development projects, as well as technology transfers. This collaboration can enhance regional integration and create a reliable environment for economic growth and innovation. Most Southeast Asian countries still have no integrated or a cohesive creative economy plan; therefore this particular option could be a model for developing a holistic creative economy policy.
Skills Development and Education
South Korea's focus on human capital development, particularly in science, technology, engineering, arts and mathematics (STEAM) can inspire Southeast Asian countries to invest in skills development and education. By emphasizing STEAM education and vocational training, Southeast Asian countries can cultivate a skilled workforce capable of driving innovation and creativity in various sectors.
Conclusion and Ways Forward
Thus, from pointers above, we could see South Korea's experience with the creative economy can serve as a alternative role model for Southeast Asian countries in boosting their economy. To conclude, the ways that could be summarized from arguments above are as follows.
Diversification of the Economy
South Korea's creative economy strategy aims to diversify its economy by focusing on innovation-driven industries and the development of cultural and creative sectors. This approach helped South Korea reduce its heavy reliance on traditional industries and exports. Southeast Asian countries facing stagflation can learn from this and prioritize the development of creative and knowledge-based industries to create new sources of growth and employment opportunities.
Job Creation and Economic Resilience
The creative economy can play a crucial role in job creation, especially in sectors like arts, culture, design and technology. By promoting entrepreneurship and supporting start-ups in creative sectors, South Korea was able to generate new jobs and increase the resilience of its economy. Southeast Asian countries can emulate this approach to stimulate job growth and provide opportunities for their growing populations, helping to mitigate the negative impacts of stagflation.
Export-Oriented Cultural Industries
South Korea's success in exporting its cultural products, such as K-pop and K-dramas demonstrates the potential of the creative economy in driving exports and attracting international audiences. Southeast Asian countries can leverage their unique cultural heritage and creative talents to develop export-oriented cultural industries. This can boost foreign exchange earnings and contribute to economic growth, reducing the impact of stagflation.
Technological Advancement and Innovation
The creative economy is closely linked to technological advancement and innovation. South Korea's focus on fostering technological capabilities, such as advancements in information technology, electronics and telecommunications, helped drive its creative economy initiatives. Southeast Asian countries can prioritize investments in research and development, promote innovation ecosystems, and enhance technological capabilities to stimulate economic growth and address the challenges of stagflation.
Collaboration and Regional Integration
South Korea's approach to the creative economy involved collaboration between various stakeholders, including the government, private sector and academia. This collaboration facilitated regional integration and the exchange of knowledge and resources. Southeast Asian countries can foster similar collaboration among their stakeholders, promoting regional integration and creating synergies that can address the challenges of stagflation collectively.
Lastly, while South Korea's experience with the creative economy provides valuable lessons, it is important for Southeast Asian countries to adapt these strategies to their unique contexts and challenges. Factors such as cultural diversity, institutional frameworks and economic structures will influence the implementation and effectiveness of creative economy initiatives in each Southeast Asian country.
However, it is important to note that the applicability and effectiveness of South Korea's management for creative economy in Southeast Asia may vary based on the unique socio-cultural, economic and institutional contexts of each country. Thus, tailored approaches and local adaptations are essential to ensure maximum benefits and successful implementation of creative economy initiatives in Southeast Asia.
In conclusion, the role of the creative economy in alleviating South Korea's stagflation cannot be overstated. By promoting innovation, technological advancement, and job creation, the creative economy could be another mean for promoting growth. Southeast Asia could follow those steps as South Korea will likely to stay as the drive for Asian cultural economic hegemon.