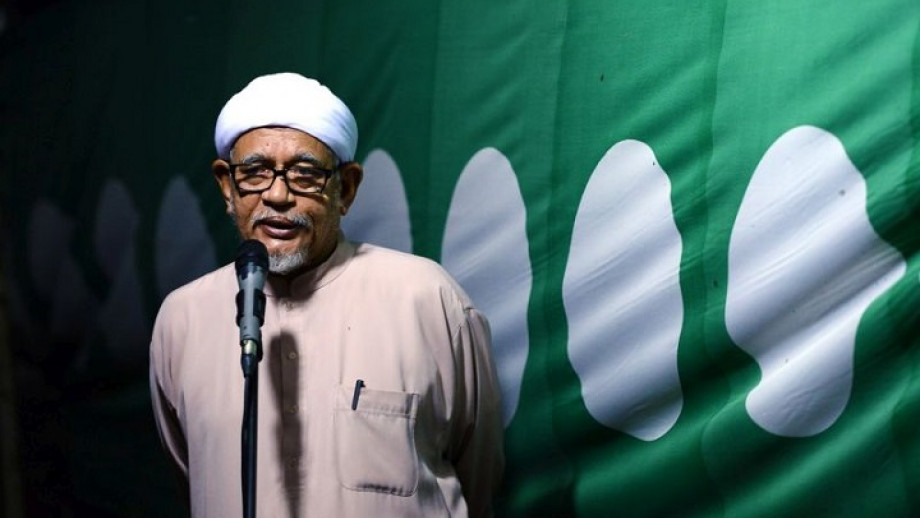 A Series on Political Islam and GE15 – Part 1: Islamists vs Islamists in GE15
Introduction
In Malaysia's 15th general election (GE15), the political Islam landscape is becoming more complex and fluid. Many candidates with Islamist backgrounds are competing with each other in multiple constituencies.
In the last few decades, much attention has been on the "Islamization race" between Parti Islam Se-Malaysia (Malaysian Islamic Party – PAS) and United Malays National Organisation (UMNO). However, with the entry of Parti Amanah Negara (National Trust Party – Amanah), a splinter party of PAS, in the last GE, the focus shifted to how PAS and Amanah competed to gain the support of pious Muslim voters. In this election, multi-cornered fights between coalitions are expected.
Notably, each coalition includes Islamist representation – PAS in Perikatan Nasional (National Alliance – PN) led by Muhyiddin Yassin, Amanah in Pakatan Harapan (Alliance of Hope – PH) led by Anwar Ibrahim and Barisan Jemaah Islamiah Se-Malaysia (Pan-Malaysian Islamic Front – Berjasa) in Gerakan Tanah Air (Homeland Movement – GTA), led by Mahathir Mohammad.
The Islamists in the above-mentioned coalitions claim to oppose the corrupted UMNO yet differ in their political strategies and social attitudes. Overall, the Islamists in PH are relatively moderate and willing to work with non-Muslims; the Islamists in PN are more conservative and advocate for "Malay Muslim leadership", and; the Islamists in GTA take a hardline position and exclude non-Muslims in the alliance. Comparatively speaking, while UMNO appears to have the least Islamist element, it also fields candidates with Islamic backgrounds, such as its youth chief Asyraf Wajdi and a Salafi preacher, Fathul Bari.
Collectively, this sets the scene for Islamists versus Islamists in GE15. To provide context to this competition, this article focuses on five political parties with significant Islamist presence (PAS, Amanah, Parti Bahtera Sejahtera [Prosperous Ark Party – Bahtera], Berjasa and Partai Keadilan Rakyat [People's Justice Party – PKR]) and three politically-active Islamist organizations (Angkatan Belia Islam Malaysia [Muslim Youth Movement of Malaysia – ABIM], Pertubuhan IKRAM Malaysia [IKRAM] and Ikatan Muslimin Malaysia [Malaysian Muslim Solidarity – ISMA). By looking at these parties and organizations, it would demonstrate their complex and entangled relationships, including competitions and collaborations between them.
PAS
Being the oldest Islamist party, PAS has undergone numerous changes in its strategy over the decades. For example, PAS leaders appeared to be more moderate and inclusive when the party was in Pakatan Rakyat (the People's Pact – PR) together with PKR and Democratic Action Party (DAP), touting "PAS for all". However, the party took a more exclusivist position with an emphasis on "Islamic leadership" and "Malay unity" upon its departure from PR. Instead of working with multi-ethnic parties, PAS preferred to cooperate with Malay nationalist parties in the name of "Muslim unity". Recent statements by its president Hadi Awang have also become increasingly right-leaning such as blaming non-Muslims as the root cause of corruption in Malaysia.
For GE15, PAS seems to take a pragmatic approach but that does not mean it has abandoned its conservative stance. As PAS leaders were unsuccessful in fostering cooperation between UMNO and Parti Pribumi Bersatu Malaysia (Malaysian United Indigenous Party – Bersatu), the party chose to form an electoral alliance with Bersatu and Gerakan under PN. By working with multi-ethnic Gerakan, it is indicative of PAS' pragmatism and willingness to work with non-Muslims.
However, PAS continues to espouse conservative narratives. On its social media campaign, PAS has attacked both Barisan Nasional (National Front – BN) and PH. On one hand, it criticizes UMNO for corruption and, on the other, it accuses PH of supporting the "liberals", the "communists" and the lesbian, gay, bisexual, and transgender (LGBT) group. By doing so, it positions itself as a clean party and "defender of Islam", appealing to anti-corruption conservative voters.
Amanah
PKR, DAP and Amanah are the backbone of multi-ethnic PH. By promoting the idea of a "compassionate Islam", Amanah positions itself as a moderate and inclusive Islamist party. However, in recent years, there has been a lack of youth and female representations in the party leadership.
Based on the author's observations, Amanah leaders have also been less effective in promoting progressive Islamic discourses and expanding its grassroots base. During the PH administration, the party has been accused of being a "DAP puppet" and "unable to defend Islam", an accusation that the party leaders failed to address.
After PH downfall as government, some of Amanah's leaders and supporters have been continuously trolling PAS for not being able to implement Islamic policies such as blanket ban of alcohol and the implementation of Hudud laws. To attack PAS, Amanah machinery used race-baiting narratives peddled by right-wing and conservative elements on the "Timah" issue, a whisky brand in Malaysia. For example, Malaysia Dateline – a portal closely linked to Amanah – published an article claiming that the name Timah was a derivative of Prophet Muhammad's daughter Fatimah and questioning PAS' silence on the issue.
Despite going on the offensive against PAS, the party is encountering infighting for the upcoming GE15. Tensions are further escalated when several grassroot leaders have expressed unhappiness after perceiving that the party were at the losing end in GE15 seat negotiations with DAP and Muda. Such an environment has led several former Amanah leaders to contest under PKR (Husam Musa in Pasir MAS) and DAP (Ahmad Tarmizi) in GE15. One positive development for the party in GE15 is the fielding of more youth and female candidates such as Razak Ridzuan and Aiman Athirah Sabu.
Bahtera
Besides former PAS leaders, leaders and activists of various Islamist organizations, especially IKRAM (formerly Jamaah Islah Malaysia – JIM), played an essential role in forming Amanah. Key Amanah leaders closely-linked to IKRAM include the former Minister of Religious Affairs Mujahid Yusof Rawa, the former Health Minister Dzulkefly Ahmad, Amanah's Vice President Hasanuddin Mohd Yunus and the former JIM chairperson Saari Sungib.
In the last election, many IKRAM members actively campaigned for Amanah candidates. In the lead-up to GE15, however, the tension between IKRAM activists and ex-PAS members in Amanah has surfaced. Based on the author's research, this tension stemmed from IKRAM activists perceiving to have been sidelined in Amanah, while ex-PAS members in the party believed some IKRAM activists were out of touch with the grassroots.
Such tension has led a few disgruntled former young IKRAM activists to form another new party, Bahtera. However, as the party has not unsuccessfully registered itself in GE15, its activists will run as independent candidates in five parliament seats. It is important to note that IKRAM leadership does not endorse the establishment of Bahtera and that the party's activists, formerly from IKRAM, downplay their relationship with IKRAM. Currently, Bahtera activists are also running another youth movement called Gelora whose name is simlar to Partai Gelora Indonesia, a splinter of Partai Keadilan Sejahtera (Prosperous Justice Party – PKS), an Islamist party in Indonesia. This similarity in names may highlight how Islamist parties in Malaysia and Indonesia take references with each other.
Berjasa and ISMA
Another small Islamist party in Malaysia is Berjasa, which takes a more exclusive and hardline stand than PAS. Berjasa is a splinter party of PAS and now linked to ISMA, an Islamist organization. During the GE13, Berjasa disagreed with the cooperation between PAS and DAP under PR. Therefore, it contested in several Malay-majority urban seats to provide a "more Islamic" option.
However, in GE14, after PAS left PR, Berjasa worked with PAS as an electoral pact under Gagasan Sejahtera (Ideas of Prosperity). Under the slogan "Vote Muslim First", Berjasa has always proposed that Malay voters support "credible Muslim candidates" and reject candidates who were non-Muslim and Muslims perceived to be "liberal."
In GE15, Berjasa is part of Mahathir-led GTA (together with Pejuang, the National Indian Muslim Alliance Party [Iman] and Parti Bumiputera Perkasa Malaysia [Malaysia Mighty Bumiputera Party – Putra]), a Muslim-only political coalition. Berjasa has often lost its deposits in past elections and it hopes that by working with Mahathir, the party might gain more votes to expand its influence. Some Berjasa leaders have proposed that PN and GTA cooperate in the election to consolidate anti-corruption and conservative Malay votes. However, such an attempt was unsuccessful.
PKR and ABIM
Unlike the four aforementioned Muslim-majority parties, PKR is a multi-ethnic centrist party with members of various ethnic, religious and ideological backgrounds. However, moderate Islamists, especially those with ABIM and IKRAM backgrounds, have played an essential role in the party's leadership since its establishment.
Urban pious middle-class Muslims are one of the PKR's key vote bases. In GE15, PKR candidates include at least five ABIM activists and nine IKRAM-linked figures. ABIM candidates include: 1) Anwar Ibrahim, former ABIM president; 2) Fadhlina Sidek, a female ABIM leader and; 3) Jufitri Joha, former ABIM vice president.
Meanwhile, IKRAM-linked candidates include: 1) Hassan Basri, former deputy president of IKRAM; 2) Fuziah Salleh, former JIM's women chief; 3) Rodziah Ismail, a Selangor State Executive Council member; 4) Maszlee Malik, former education minister during the PH administration and; 5) Nik Omar, the eldest son of well-respected Nik Aziz, the former PAS spiritual leader.
When PH was in power, its rivals and right-wing groups accused the coalition of being "unable to uphold Islam." Thus, by including Nik Omar and other Islamist figures, PKR attempts to demonstrate its Islamic credentials to convince pious Muslim voters that PH can safeguard their interests.
Same Ideology but Different Outcomes
Though Islamists, ABIM, IKRAM and ISMA are not monolithic. These three tarbiyah and dakwah organizations have, in different ways, been influenced by the ideology of the Muslim Brotherhood. This explains their shared conservative views on numerous religious, moral and gender issues. They also hold similar positions on certain international issues, such as Palestinian, Uyghur and Rohingya rights.
However, these three organizations have different views on domestic politics, multicultural engagement and democratic participation. As of today, ABIM and IKRAM are pro-PH, endorsing multiculturalism and cooperating with non-Muslims. In line with such positions, ABIM recently promoted the agenda of "cosmopolitan Islam" while IKRAM endorses the vision of "compassionate Islam". In contrast, ISMA is anti-PH, advocating the closure of vernacular schools and viewing non-Muslim politicians as a threat to the Malay agenda. The current slogan of ISMA is Melayu Sepakat, Islam Berdaulat (Malay Unity, Islamic Sovereignty) and its support towards Muslim-only GTA reflects its ultra-nationalist and Islamist stand.
Notably, these three groups are both civil society actors and political players. As civil groups, both IKRAM and ABIM have developed close relationships with non-Muslims in various social movements such as Bersih 2.0, the electoral reform group. Currently, IKRAM is also a key player in Gabungan Bertindak Malaysia (Malaysian Action Coalition – GBM), a multi-ethnic NGO coalition, and has supported the campaign of Manifesto Rakyat (People's Manifesto). It also actively participates in Rasuah Buster, an anti-corruption campaign led by Sinar Harian, a Malay daily.
During this election, ABIM and IKRAM initiate a cross-religion declaration by various religious leaders and NGOs, to call for institutional and political reforms. In contrast, ISMA takes an exclusivist position in socio-political participation.
During the PH administration, ISMA played an active role in popularising perceptions of Malay insecurity and Islam being under threat. In the last election, ISMA launched Gerakan Pengundi Sedar (Voter Awareness Movement – GPS), a campaign that urged Muslims to vote for calon Muslim berwibawa (credible Muslim candidates) who uphold the Malay-Muslim agenda. In the aftermath of GE14, GPS has become an active Facebook fan page that posts messages almost daily "revealing" incidents which prove that "Islam is under threat".
During the Johor and Melaka state elections, GPS criticised BN for fielding non-Malay candidates in Malay-majority constituencies. This shows that being a far-right group, ISMA holds a much more exclusivist stand as compared to PAS and UMNO which are both currently against DAP yet still willing to work with other non-Malay parties such as Malaysian Chinese Association (MCA), MIC (Malaysian Indian Congress) and Gerakan. In this election, GPS continues its efforts in "revealing" and attacking candidates who are perceived as "anti-Islam", "liberal" and "pro-LGBT". While ISMA and its activists have relative success in shaping opinions, ISMA-linked Berjasa does not perform well in elections.
In terms of political participation, ABIM and IKRAM members are more successful in their political careers. Most of ABIM politically-active members are with PKR such as Anwar Ibrahim, Fadhlina Sidek and Shamsul Iskandar, while others such as Asyraf Wajdi and Saifuddin Abdullar are in UMNO and Bersatu respectively.
For IKRAM members who are contesting in elections, PKR and Amanah are their preferred choices. Interestingly, there are also three candidates with IKRAM backgrounds in Mahathir-led Pejuang – IKRAM's former women chief Che Asmah Ibrahim, Hidayah (a preaching unit under IKRAM) former Chairperson Nicholas Sylvester and former Deputy Finance Minister Amiruddin Hamzah.
In this election, most ISMA activists run as Berjasa candidates by using the logo of Pejuang, as the GTA coalition has not yet secured official registration. The list of Berjasa candidates includes its president and a former Seremban ISMA chief Zamani Ibrahim, its deputy president and the former chairman of Studio Kembara (which produced the hit film Mat Kilau) Rosli Ramli, ex-Hulu Langat ISMA chief Annuar Salleh and ex-Seberang Perai ISMA chief Hamidi Abu Hassan.
However, instead of joining Berjasa, another outspoken ISMA activist Aminuddin Yahaya joined GTA as part of the Malay Muslim civil societies coalition called Gagasan Bangsa (Ideas of the Nation). He was most recently the president of Malay-Islamist pressure group Pertubuhan-Pertubuhan Pembela Islam (Defenders of Islam – PEMBELA) and was the president of ISMA.
Combining both conservative Islamism and exclusivist Malay nationalism, Aminuddin Yahya is a right-wing figure has made numerous controversial statements, racist remarks and hate speeches. He was one of the key leaders of the December 2018 rally opposing the ratification of the United Nations' International Convention on the Elimination of All Forms of Racial Discrimination (ICERD). He has also filed a lawsuit to challenge against vernacular schools in Malaysia. In his election manifestation, he outlines his aims of struggles which include the establishment of an Islamic State, promoting Buy Muslim First campaign, protesting against the ratification of ICERD and Rome Statute, defending Malay reserve lands, and objecting non-Muslim from using the term "Allah".
Currently, he is appointed as GTA's Pahang chairperson and national deputy chairperson. He is also the GTA parliamentary candidate for Temerloh, marking his first political debut in national politics. He will face a four-corner fight, including UMNO's Mohd Sharkar, PAS's Ustazah Salamiah and Amanah's youth chief Hasbie Muda. Hence, we witness a competition between three Islamist parties or figures– PAS, Amanah and Aminuddin Yahaya in Temerloh.
Conclusion
Most Islamists in Malaysia recognize that they could not win the election alone due to the country's first-past-the-poll electoral system, multireligious demography and diverse political realities. Therefore, they engage with various social and political players, as well as infiltrate both state and non-state spheres to expand their influence.
Many Islamists do not only focus on electoral success but also place efforts to shape social values, lead political opinions and influence government policies. Some join the government to implement various policies of Islamisation, while others remain as civil society actors to preach and "defend" Islam. Some of them engage with non-Muslims, and others work with Malay nationalists, resulting in diverse manifestations of Islamism in Malaysia. Some have been more inclusive in their outlooks, while others have chosen to take a more hardline and exclusive position. Indeed, Islamists are not monolithic – with different political and social participation, they have undergone various transformations although do not necessarily give up their ideological commitment. Given that there are various Islamist actors competing and collaborating with each other across different political parties and coalitions, whichever political coalition that wins the election, the trend of Islamisation and "halalisation" will persist, albeit its contents and outlooks might differ.
Part 2: Expected Acceptance and Rejection Factors for PAS and UMNO in Peninsula Malaysia in the 15th General Election
Part 3: The Malay-Muslim Politics and Malaysia's GE15
Part 4:The Sustainability of the Next Islamic Initiative in Malaysia
Part 5: Mediatised Religion in Malaysia: Islamization by Trolling?