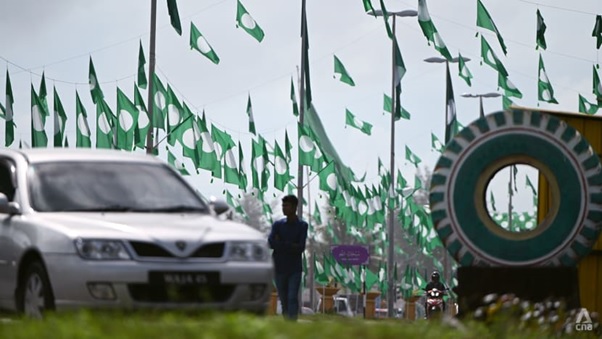 Introduction
The aftermath of Malaysia's 15th General Election (GE15) plunged the nation into a hung parliament for first time in its history, creating an unprecedented period of uncertainty. This is because no single party managed to clinch a simple majority of 112 parliamentary seats from the 222 seats contested in the GE15.
The Pakatan Harapan (PH) coalition, led by then-opposition leader Anwar Ibrahim, only managed to capture 81 seats, whereas the Perikatan Nasional (PN) coalition, led by the former Prime Minister Muhyiddin Yassin, trailed behind with 74 seats.
Furthermore, Barisan Nasional (BN) suffered major upsets by garnering only 30 seats. The remaining seats were captured by Gabungan Parti Sarawak (GPS) with 23 seats, Gabungan Rakyat Sabah (GRS) with six seats, Parti Warisan with three, Parti Bangsa Malaysia (PBM) and the Malaysian United Democratic Alliance (MUDA) with one each as well as other parties and independent candidates (eight).
Some individual parties won more seats than others. Best performing parties include Parti Islam Se-Malaysia (PAS) of PN with 49 seats; Democratic Action Party (DAP) and Parti Keadilan Rakyat (PKR) of PH with 40 and 31 seats respectively; United Malays National Organisation (UMNO) of BN with 26 seats; and Parti Pribumi Bersatu Malaysia (Bersatu) of PN with 25 seats.
The GE15 was significant for several reasons. Firstly, as mentioned above, Malaysia experienced a hung parliament for the first time in history whereby no single coalition won a simple majority to form a government. Secondly, the subsequently formed government was the result of a hefty compromise among opposing coalitions, principally PH, BN and GPS. Thirdly, PAS emerged as the biggest winner and swept all parliamentary seats in Perlis, Kelantan and Terengganu.
The election results clearly indicated that the PH failed to gain the support from majority of Malay voters. Most of the Malay polity appear to have shifted their support from UMNO to the new Malay-Muslim nationalist bloc PN, spearheaded by PAS and Bersatu. The PN coalition captured about 54% of the Malay electorate in Peninsular Malaysia. PAS' performance is noteworthy. Its share of seats jumped from 14 in GE14 (2018) to 44 in GE15, showcasing the effectiveness of its campaign this time around. PAS also swept all seats in aforementioned states and came very close to dominating the share in Kedah (one out of 15 contested seat went to PH). This is on top of the fact that all of these northern states are governed by PAS with their leaders as menteri besar (chief ministers).
Explaining the Green Tsunami
This result is the best performance for PAS since its establishment in 1951. In past elections, PAS had only managed to capture around 12 to 15 seats generally, with its best result recorded in GE10 (1999), winning 27 seats.
GE13 was popular in for a phenomenon penned as the "Chinese tsunami", whereby voters of ethnic Chinese were seen to have swung to vote for opposition. This time around, a "green tsunami" was coined, mainly to denote the swing of the Malay electorates to PAS (green is the colour of PAS).
Many factors contributed to the green tsunami.
First, though all three main coalitions actively campaigned in the cyberspace, PN fared exceptionally well in TikTok. PN had successfully leveraged on the power of TikTok in affecting first time voters' political inclination. According to the statistics by Suruhanjaya Pilihan Raya Malaysia (Election Commission of Malaysia), 16% of the 6.9 million new voters (almost 1.4 million) were voters aged between 18 and 20.
PN created a lot of contents in TikTok with such messages as anti-LGBT, anti-communism and anti-liberalism which were widely circulated among the youth. Such populist messages amplified PAS' profile, which many candidates are young preachers with a huge following. These include Ustaz Muhammad Fawwaz Mohd Jin, a 39-year-old preacher with a degree from Al-Azhar University in Egypt, that had beaten PKR's Nurul Izzah in Permatung Pauh.
Second, PAS had a very clear and focused on its campaign narrative. It centred the whole campaign on the issues of corruption charges faced by UMNO leaders and the need for governance reform. The former was especially targeting President of UMNO Zahid Hamidi, whose corruption charges remain active. The result was clear: UMNO and BN were totally undermined by PAS and PN.
Third, PN had become the next best alternative to the Malays who no longer believe in UMNO and never trust PH, owing to its DAP element (a majority Chinese party). There is a perception among the Malays that UMNO is only interested in looking out for their own interests at the expense of the people. Moreover, Malay young voters did not feel indebted towards UMNO, unlike their parents and grandparents who harbor a sense of gratitude towards UMNO. Therefore, many Malays voter for PN instead.
Fourth, throughout the years, PAS has groomed a bunch of new and young professionals as their candidates and leaders. These young leaders are not just religiously educated but come from a variety of backgrounds. For instance, the Member of Parliament for Bachok Mohd Syahir Che Sulaiman is a young professional with a background in economics and had worked as the Assistant Vice President for Strategic Planning and Business Development in Sime Darby, a conglomerate.
Fifth, PAS has an extensive grassroot machinery especially in the rural areas. The preachers were able to reach out to every corner of society. PAS has also established tahfiz schools since the 1980s, graduates of which are now voters who likely constitute part of PAS' core supporters.
Sixth, BN leaders were extremely disappointed following the loss of almost all Chinese-majority seats in GE13 (2013). The "Chinese tsunami" were blamed on ethnic Chinese for voting against BN. This had prompted UMNO to implement more Malay centric policies since then to try to win over the Malay polity votes. This shift in the political discourse years ago set up a perfect context for PAS to operate in.
Going Forward
With the rise of PAS, the party has successfully penetrated into all states except East Malaysia as well as Johor and Negeri Sembilan in the Peninsular. PAS is no longer an "east coast party" in the Peninsular but had emerged with an almost national presence. This situation brings up few important messages.
First, PAS's success disrupted the Malay political landscape. Either PAS or Bersatu will surely become the main mouthpiece of the Malay nationalist agenda, while UMNO will become a weaker representative of the Malays. PAS has not only retained its main base (especially in Kelantan and Terengganu) but also managed to gain new voters. As a result, PAS and PN will be emboldened to further champion their Malay-Muslim nationalist and right-wing agendas.
Second, BN might face disintegration if UMNO does not undergo reform and restructuring soon. UMNO's politics and style of politicking are no longer appealing to the people especially the Malays after years of being dogged by corruption charges. The Federal Land Development Authority (FELDA) area, rural villages, civil servants and even army votes are no longer UMNO's fixed deposits.
Due to the "green tsunami", there is a chance that the ruling coalition could buckle under the pressure of Malay-Muslim interest, especially to win Malay voters in the next election. Therefore, Prime Minister Anwar Ibrahim would be forced to confront the dilemma of either supporting his progressive policies or giving in to the conservative agenda of PAS and PN. Regardless, Malaysia has entered a new era of political experience. The green tsunami was an impressive political feat for PAS, but it is worth questioning whether the tsunami would remain beyond its initial wave or is simply a one-off phenomenon.