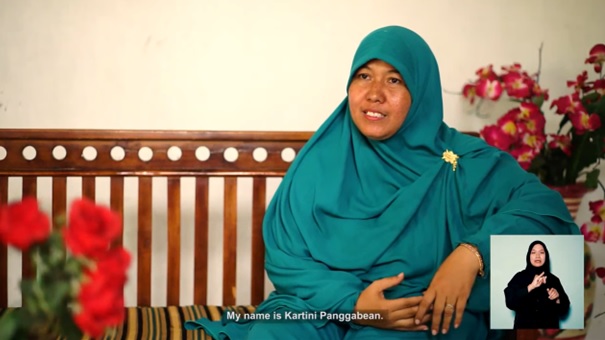 Promoted Content
Introduction
Terrorism remains a serious problem in Indonesia. In recent years, women have increasingly become part of the execution stage of these acts of terror.
Between 2009 and 2020, at least 39 Indonesian women were involved in terrorism. However, this figure only represents those who have been prosecuted for such activities. Many more, whose degree of involvement varies, remain undetected.
Notably, there are at least five factors that explain women's involvement in terrorist activities. These are marriage, the search for redemption, revenge, the pursuit of religious knowledge and the opportunity for gender equality (especially for roles that are traditionally assumed by men).
While women are assuming bigger roles in terrorism, they are also crucial in preventing and countering terrorism. Fortunately, such roles of preventing and countering terrorism are not limited to specific women such as mothers. Any women can play a part including those who were previously involved in terrorism.
This is demonstrated through a case study of how Ibu Kartini Panggabean who was associated with terrorism in Indonesia. She eventually realized the error of possessing such violent belief and now runs a school to counter such belief.
Ibu Kartini's journey can be broken down to three stages: 1) introduction to extremist beliefs and marriage; 2) involvement in terrorism and her turning point, and; 3) deradicalization and re-engagement with society.
Stage One: Introduction to Extremist Beliefs and Marriage
Ibu Kartini hails from Tebing Tinggi, North Sumatera and has been married for several decades. Since the initial stages of marriage, she knew that her husband harboured radical belief.
Her husband, Khairul Ghazali, is a former terrorist inmate. He was known as an ideologue who also actively participated in high profile terrorist cases, including the heist at the CIMB Niaga bank in Medan and the attack on the Hamparan Perak police station.
But her marriage to Pak Ghazali was not her first exposure to such ideology. Ibu Kartini learned about Negara Islam Indonesia (Islamic State of Indonesia – NII) during her time in junior high school via exposure from various discussion fora that she participated in. At her public school, she even became known as the girl who refused to salute the Indonesian flag during the flag raising ceremony. This stemmed from her indoctrination that saluting the flag is forbidden in Islam (haram) and could compromise her faith. A scolding from her sociology teacher did little to shake her position on this.
Stage Two: Involvement in Terrorism and Turning Point
During her marriage, Ibu Kartini and her husband migrated to Malaysia for 10 years. Their stay abroad did nothing to their hardened belief. Upon their return, they opened a place for children to recite the Al-Qur'an in Tanjung Balai, Riau. Kartini's husband was also installed as the Imam of a mosque. Leveraging on these platforms, they began to spread their violent belief.
This came to an abrupt end with the arrest of Ibu Kartini's husband along with his five other friends. During these arrests, two were shot dead by the police. Her husband was subsequently brought to Jakarta for processsing.
Ibu Kartini was not spared herself. She was detained for a week at the Tanjung Balai police station. Upon her release, she immediately sought to reunite with her husband in Jakarta whom she later found was still in detention.
Seeing her husband behind bars challenged her belief. She was especially troubled by the impact of their detainment on their children and their extended family. She realized how her actions impacted her loved ones and prevented her from meaningful engagements such as fostering children's education. She was particularly moved when she discovered several of her friends' children did not attend school, for various reasons. This inspired her to open a school for children in her surrounding areas to receive formal schooling. It was this strong belief in children's education that convinced her to let go of her radical belief and contact with her previous terrorist network.
Stage Three: Deradicalization and Re-engagement with Society
While Ibu Kartini is determined on this new cause, fortune was also on her side. With little savings, she was gifted a plot of land from her brother-in-law for agricultural use. This was out of concern that her husband might return to the terrorist network if he did not have economic avenues to sustain him and his family.
It was also during this time that she discovered a lack of prayer facility in that plot of land. With the little money she had, she decided to build a musholla, a prayer hall. Eventually, this hut expanded into a pesantren (boarding school) named Al-Hidayah Islamic Boarding School run by both Ibu Kartini and Pak Ghazali, following his release.
The pesantren was inaugurated in 2016 and initially aimed at only providing education to children of terrorist inmates and former terrorist inmates. Gradually, the pesantren accepted students living close by. This demonstrates how their community had grown to accept and trust the couple.
This trust is also recognized when the local education authority granted an operational permit for the school. To assist with its operations, Al-Hidayah Islamic Boarding School has received support from the police, Badan Nasional Penanggulangan Terorisme (National Counter Terrorism Agency – BNPT), local government as well as the society.
Ibu Kartini: An Agent of Peace
Ibu Kartini and Pak Ghazali's journey is remarkable albeit arduous and long. Initially spreading radical beliefs to being school administrators teaching children to prevent and counter radical belief.
Ibu Kartini opined that radical belief is difficult to abandon. Once an individual embraces such belief, it would take a gradual yet consistent effort to facilitate a change in worldview. Such effort includes participation in therapy, socializing with the community, attending religious classes and being open to pursue other knowledge for one to see the error of his/her way.
Ibu Kartini's strive for children's education rightfully earned her the title of "agent of peace." Her experience was lauded by Siti Rofi'ah, an Islamic scholar, who explained that Ibu Kartini critically reassessed her earlier position and had the courage to explore the values of peace in Islam, as opposed to being trapped in her own narrow-mindedness. She also states that the country needs more people like Ibu Kartini to be agents of peace.
Srikandi Lintas Iman (SRILI), a partner of stratsea.com, is a women interfaith community in Yogyakarta, Indonesia. The organization strive to empower women and children in various issues including terrorism. To prevent and counter terrorism, SRILI documented Ibu Kartini's journey which can be assessed on their YouTube channel. This video is a collaboration between SRILI and the Center for Security Studies and Peace, Gadjah Mada University.